Odour management at ports brings a breath of fresh air.
There's nothing quite so evocative as a smell: a freshly printed book; a delicious roast meal with all the trimmings; a bunch of hand-picked flowers.
However in certain businesses, odour problems can leave a proverbial bad smell lingering in the air unless solved and ports are no exception.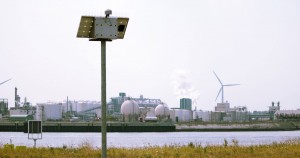 Markus Dalini, technical manager of Ferryl Sales, says that several types of cargo cause bad odours in cargo holds, terminals, containers or storage facilities. "Bad odours can be caused by fish and animal smells, garbage and waste, as well as cigarette smoke and mildew. When bad odours occur, it is important that they are removed."
However, bad odours can also potentially occur from other sources on board vessels, arising in areas such as sanitary installations, mess-rooms, and kitchens.