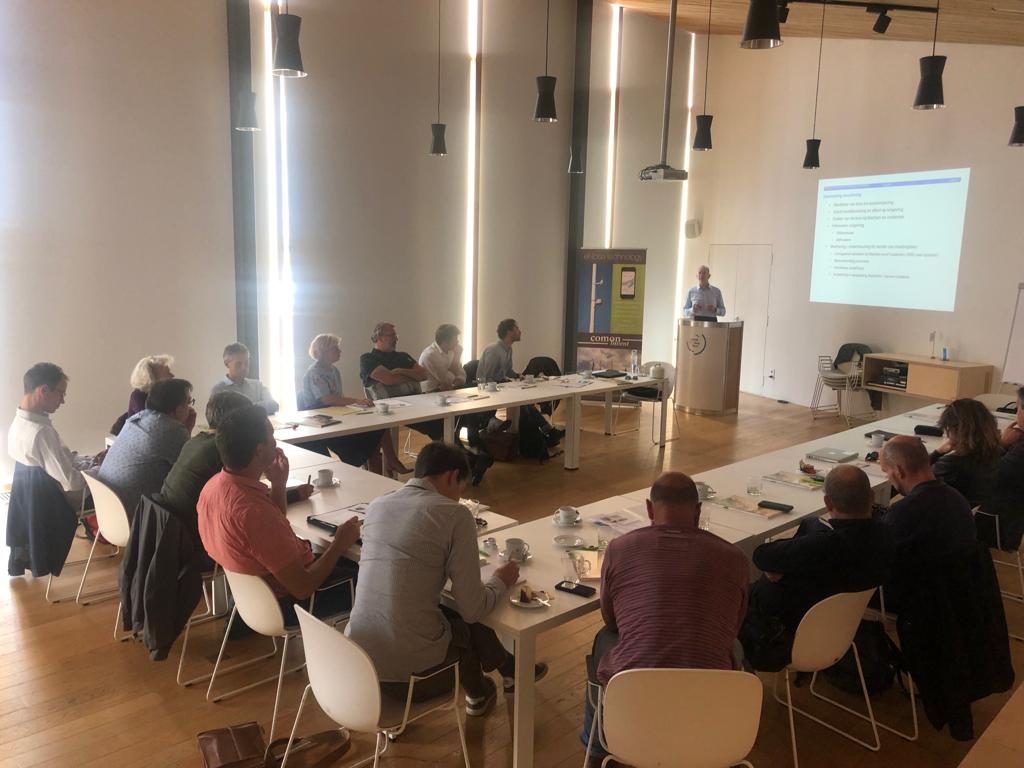 During the past 10 years, VITO (Belgium Research Institute) and Comon Invent have jointly carried out research into the use of electronic noses (eNoses) for monitoring, among other things, odor and safety-relevant substances in port areas. 
Last week, during an afternoon seminar in Ghent, Belgium, informative sessions on the operation and applications possibilities of the eNose was organized by VITO and Comon Invent. In these sessions several topics were discussed: practical cases such as eNose monitoring at TATA STEEL Europe and Metallo Belgium, fields of application, project governance structures and the technology behind air quality monitoring with eNoses.
Speakers at the event were: Gert Otten (project manager VITO), Simon Bootsma (ceo COMON INVENT), Ilse Bilsen (project manager VITO), Roel van de Loo (governance expert SPSS), Wim van Meir (technical assistant environmental manager METALLO) and Theo Leuwerink (senior environmental consultant air pollution TATA STEEL EUROPE)
Also want to be informed about the possibilities of the eNose technology? Get in touch with us via info@comon-invent.com.