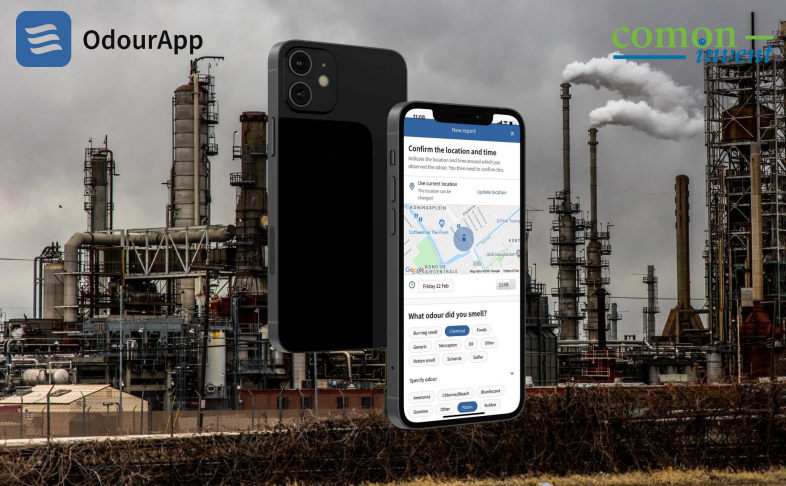 We have updated the OdourApp and added more languages! OdourApp is now available in: English, Arabic, German, Spanish, French, Italian and Dutch. The app is available in the iOS and Android app stores.

OdourApp is a mobile app intended for mapping human observations of odours originating from for example, industry, shipping, agriculture, livestock, waste processing, sewage and wastewater treatment and soil remediation.
OdourApp allows the user to share the time and location of the odour observation, the type of odour, the intensity and the overall scent perception. To find the possible source of the perceived odour, these human odour observations are combined in the Websuite with other sources of information, such as eNose and weather station data.
Want to know more and learn how to apply OdourApp in your project? Please contact us via info@comon-invent.com