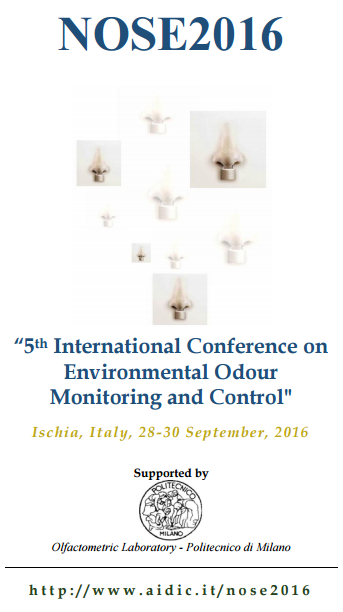 During the 5th International Conference on Environmental Odour Monitoring and Control (NOSE2016), Comon Invent presents its latest study on applying eNoses as a tool to measure odour nuisance caused by restaurants.
At NOSE2016 scientific and industrial community members from all over the world to meet, exchange experiences and ideas, as well as discuss the main innovations related to odours, thereby including a wide range of different topics in order to give an all-embracing point of view on this continuously progressing issue.
Restaurant Odour Research
Cooking smells originating from nearby located restaurants quite often annoy people living in the inner cities. Currently it is difficult for authorities in the Netherlands to act against this type of odour nuisance. In order to map the hindrance situation around restaurants in a more effective way, numerous continuous odour monitoring campaigns using eNoses have been successfully carried out.
Bianca Milan, senior eNose expert of Comon Invent, will present the interesting and promising outcomes of this research.
To read the full research paper click here
Click here to go to the conference website